The Law Bridge is to be a bridge between China and the world, especially in the areas of corporate law, securities law, intellectual property, Internet law and real estate law.
Please Follow Me to View
Law Databases
Law Journals
Law News
Legal Links
Corporate Law Research
Internet Law Research
Intellectual Property Research
and China Guide
in
English Version

Search The Site!
法律桥

LAW BRIDGE

http://lawyer.20m.com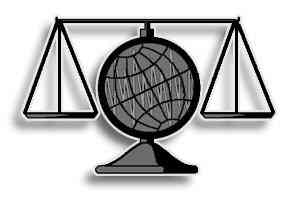 Welcome! You Are The 68800 Visitor
Who Passes Through The Law Bridge
---
Attention: This site will not be updated. To get more updated information, please visit http://lawbridge.tripod.com.

本网站因技术原因不再更新,查看更新信息,请访问http://lawbridge.tripod.com
---
法律桥旨在沟通中西,连接你我。 专业关注公司法、证券法、知识 产权和网络法律以及房地产法律。
直奔主题?
随便看看?


由此进入 中文版
中文版有以下主要栏目:
自画像 / 耕读园
案例选 / 法律链 / 收藏室
公司证券法 专题
电信网络法 专题
知识产权法 专题
房地建筑法 专题